You want to have your website, including its content, launched on time. Managing content can be a complex process. This involves for example gathering and categorising, writing new content and translations and optimising the content for SEO. You want to have this managed efficiently by someone who has the know-how, the accuracy and the experience. Someone who knows the importance of interaction between product managers, marketing and IT because this is vital for successfully displaying your product information on the web.
Why Moinne?
It's often hard to find a good content manager within your organisation. A professional who:
has proven experience with content mananagement projects for well known brands;
can communicate clearly with your client and project managers as well as developers and designers;
has indepth knowledge and hands on experience with many content management systems;
understands and implements SEO best practices, knows how to write html, css, xml, etcetera;
is willing to go the extra mile to make the project a success.
We do.
About the owners: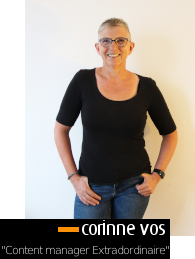 Corinne Vos, has a background in information systems. A quick learner and a very strong memory to accompany that. She loves languages, grammar and has an analytical mind. When not working, you can find her taking long walks with the dogs or training for a half marathon.
View LinkedIn profile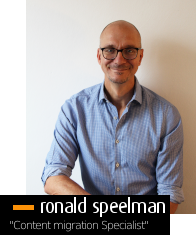 Ronald Speelman, a highly organized, technical content manager. A generalist, not a specialist. A bit of a geek maybe. He has a technical background in databases and scripting languages. He is interested in web strategies and emerging technologies. He loves swimming, paragliding, jazz and opensource software.
View LinkedIn profile